23 Sep

The 3 Most Overlooked Business Fundamentals

Running a business has many benefits.  It provides the opportunity to build something valuable by giving you the freedom to make your own choices and decisions.

Of course the other side of the coin is that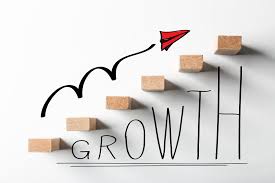 business is risky.  You also give up a lot of protections and benefits when you are the owner. Benefits that are often taken as granted by employees.
For this reason it is vital you take precautions to mitigate risk.
Three risk strategies often neglected by business owners include:-
1. Constant monitoring of cash on hand
Easier said than done, however, cash is the lifeblood of a business and having access to enough cash for when the unexpected hits provides you with good protection.
Tough times will hit, not necessarily from anything you have done wrong but slow or bad debtors, downturns in consumer spending and unexpected breakdowns are just a few of the hazards that can ambush a business.
What process do you have in place for accessing cash?
2. Making sure the business structure is right
Be it a sole trader, partnership or one of a number of company structures, having your business configured correctly is crucial in maximising tax savings, protecting your personal exposure and ensuring any large changes to the business (ownership for example) can happen smoothly.
The structure of the business needs to be reviewed on a routine basis as the current structure may no longer be appropriate as the business grows and changes.
3. Don't scrimp on super and income protection insurance – it will cost you in the long run
Compound interest needs time to work its magic so if you not are paying into super, you are taking a large risk with your financial future.  Super is also one of the most tax effective ways of saving so even if money is tight, regular contributions are a must.
Income protection and life insurance are also vital components of your business risk mitigation strategy.  If you are not setup or have not reviewed your personal insurances in a while call us now and get them reviewed.  Getting peace of mind that you have the right level of cover is the minimum you can expect from such a review.
Have more questions? Want some help?
Our job is to help ensure you are in a position to maximise your wealth by helping you grow profits and minimise risk.  Call us today on 02 4926 2699 and organise a time to discuss these points with a professional business advisor.